The AND Platform - Application Refresh - How to do a Hard Refresh in Chrome Follow
Follow the directions below to do a "Hard Refresh" in Chrome.
Open The AND Platform. Launch Chrome Dev Tools by pressing F12 or Ctrl-Shift-I. Once the chrome dev tools are open, just right click on the refresh button in Optix and a menu will drop down. Select Empty Cache and Hard Reload.
See below for detailed steps:
1. Launch Chrome Dev Tools by pressing F12 or Ctrl-Shift-I or use the menu selection in the browser: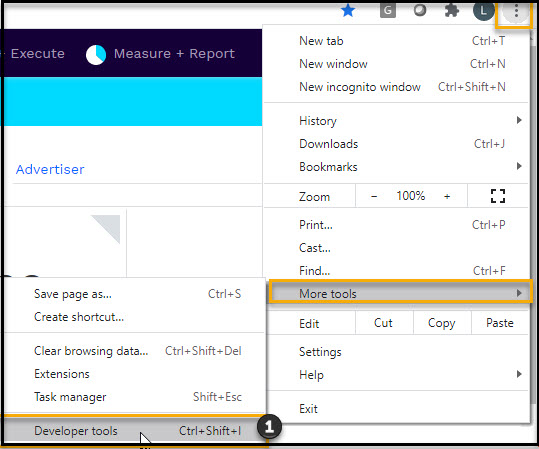 2. Right Click on the refresh button and a menu will drop down
3. Click on Empty Cache and Hard Reload
4. The page will refresh and you can now close the console/DevTools